Want experience? All you need is Rob.
Music mixer & mastering engineer Rob Beaton has been involved in creating music for virtually all forms of media for over 35 years.
Specializing in mixing & mastering music for movie trailers & tv promos, Rob's clients are a "who's who" of the Production Library Music industry, including companies like Brand X, Immediate Music, Position Music, Pitch Hammer, X-Ray Dog / BMG, Twelve Titans, Audionetwork, Killer Tracks, Chroma Music, APM, Extreme Music and more.
Something to say from Rob's clients…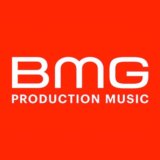 MITCH LIJEWSKI
BMG Production Music/X-Ray Dog Music
SVP (BMG) / Founder (X-Ray)
"I have always been impressed with Rob's intimate knowledge of 100s of plug-ins and his ultimate collection of pricey complicated out-board pieces of rack gear but what has set him above his peers is the musical way in which he uses them. To have someone understand musically what you are trying to achieve by getting in your head and joining forces with you to help you reach those goals is all you ever want as a creative person. He is first a musician always keeping that perspective, not afraid to break the rules and always looking to tackle something challenging. He has helped me shape ground-breaking recordings for a long time and will forever be my go-to mixing and mastering engineer."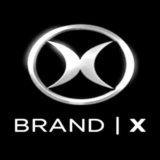 Tom Gire
Brand X Music
Composer/Co-Owner
"Rob is the quintessential professional, and we've had the pleasure of trusting him with our mixes and masters at Brand X for nearly a decade. He's easy to work with, fast, efficient, and produces a product that stands apart from the pack each and every time."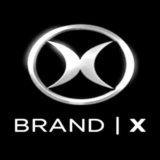 John Sponsier
Brand X Music
Composer/Co-Owner
"I used to mix everything Brand X released.  Mixing often took me longer than writing the piece itself!  Then I met Rob.  Huh?  What took me so long???  Rob's mixes not only sounded better than mine, I now can spend more time writing and less time fussing!  Needless to say, I do not mix anymore.  Thanks Rob."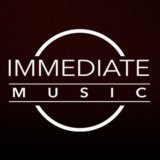 Jeff Fayman
Immediate Music
Co-Founder/Producer/Composer
"Rob 
Beaton
 can 
miraculously 
make the most 
EPIC cinematic trailer music
 sound like background stock library music from a daytime soap opera!"
(I just want to be sure you won't be too busy to mix my tracks…)  (:>0)
Jake Versluis
Position Music
A&R Creative & Video Games/Sports
Rob Beaton has become a "go-to" solution to mix projects for Position Music.  Once our composers work with him, they don't want to have their music mixed by anyone else!
Let's make something together
Need more information? Ready to get started? Contact Rob using this form: